Processing Orders
As long as we receive your payment, the status of your order will show Paid & Processing.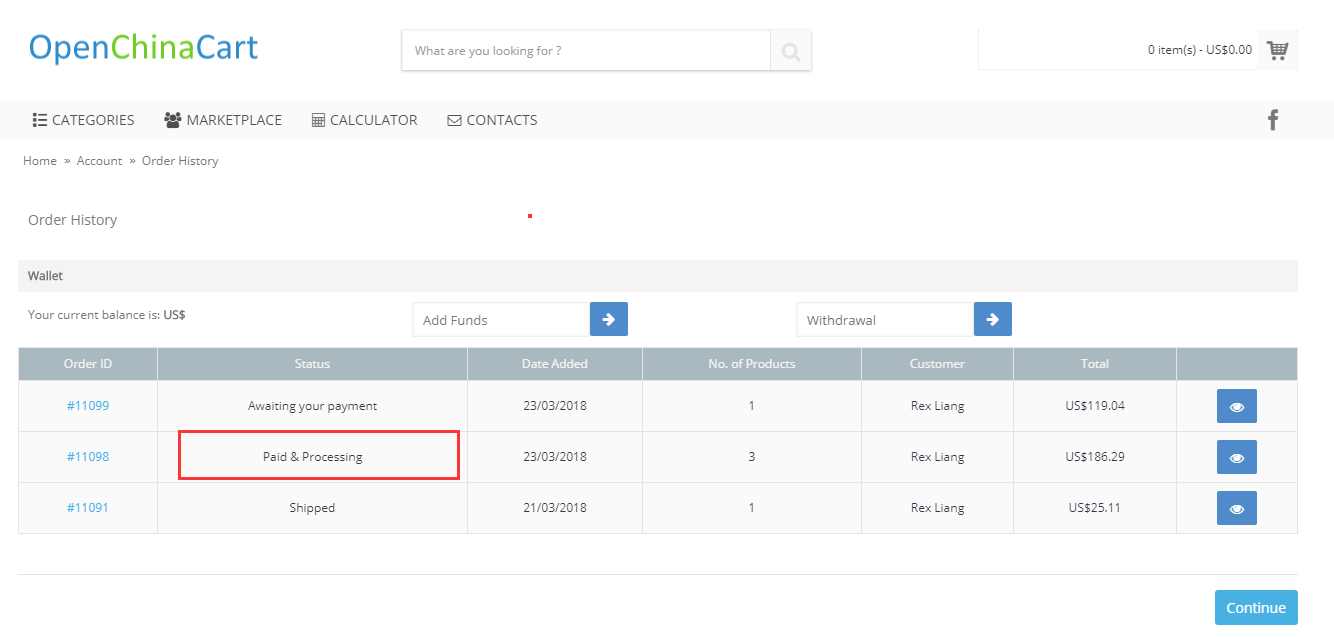 At this point in time, Orders are being shipped from Suppliers to our China Warehouse. Your product status will change from Pending to On The Way to Warehouse.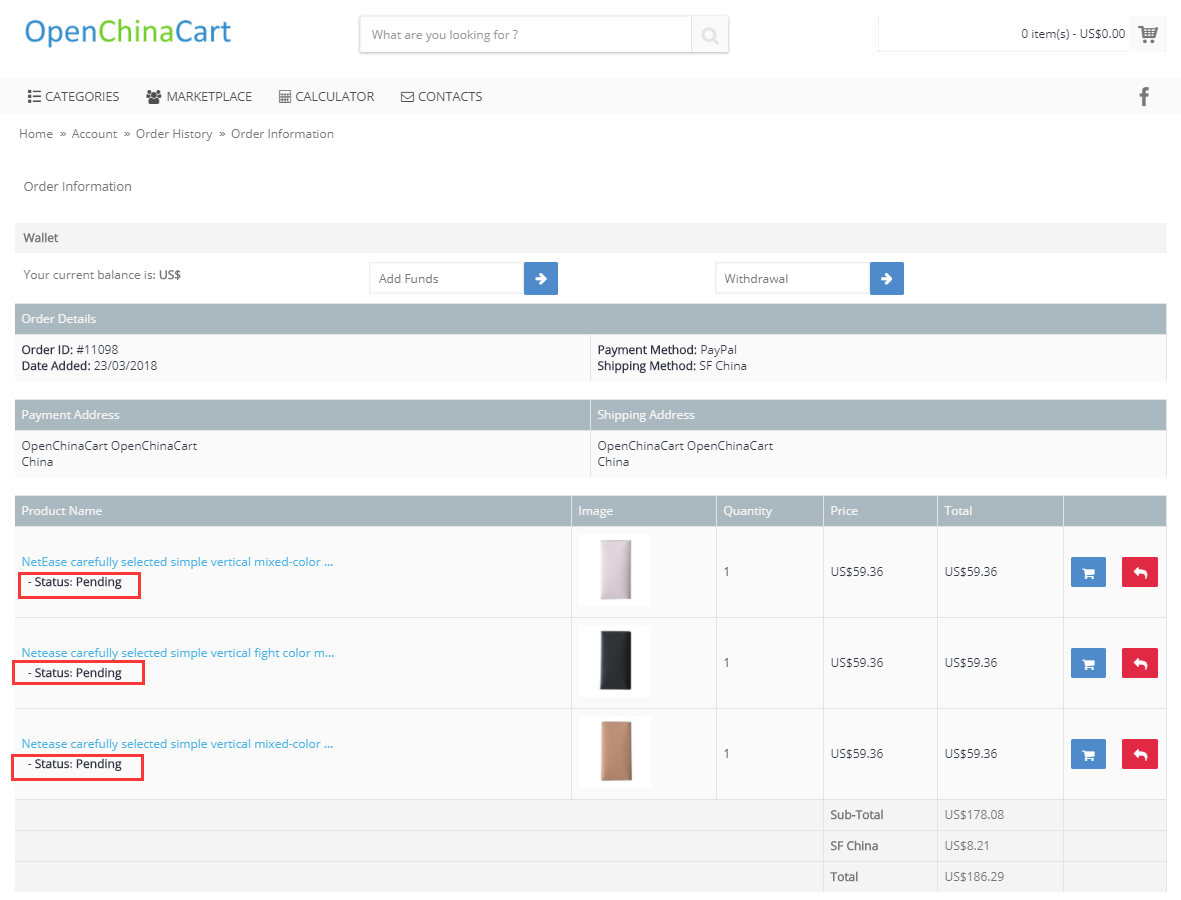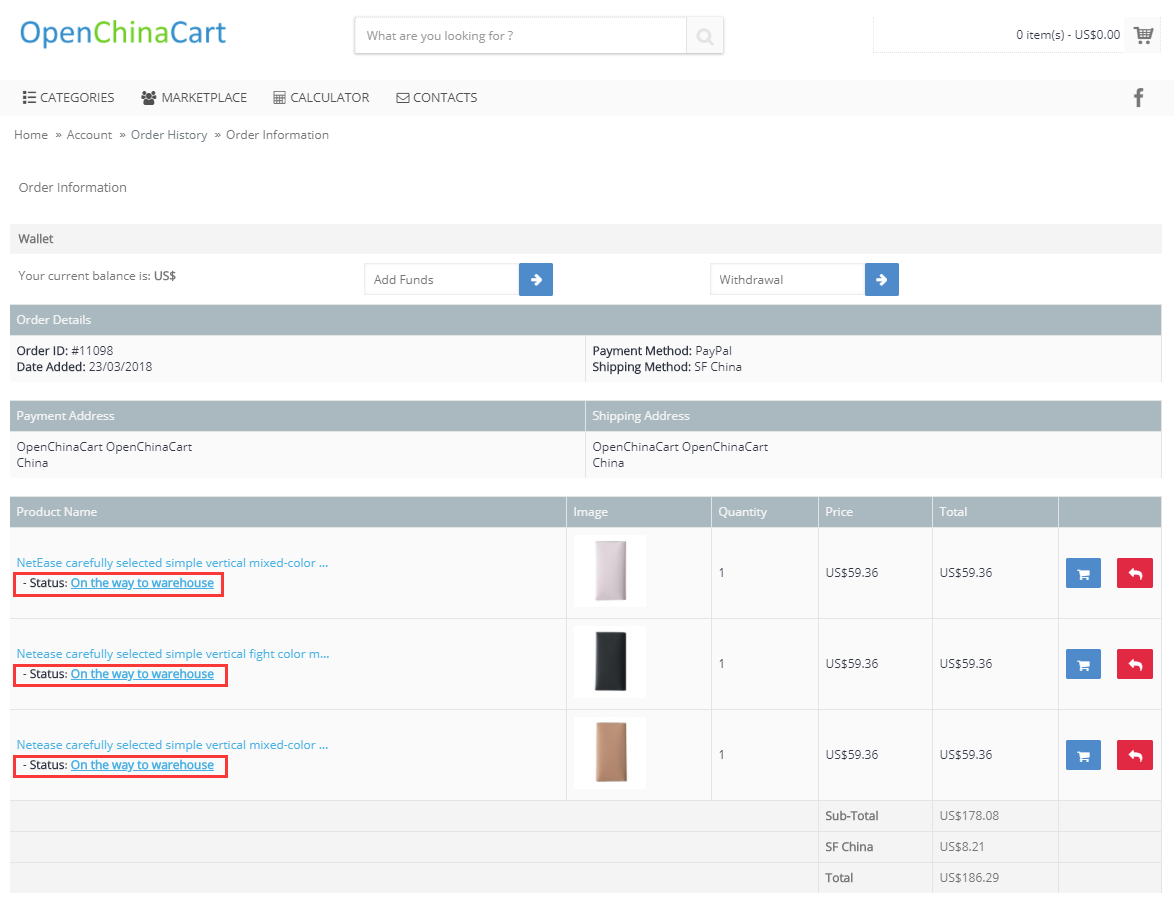 As soon as your package is received into the China Warehouse the order status will change to Arrived in China Warehouse.
We, will then do a quality check on your item(s) to ensure that they are in good working order, and verify that they are exactly what you have ordered. We will then take photos of your items and upload them into your account. You can view the pictures of your items by simply clicking on "Arrived in China Warehouse" link as shown in the print screen example.
Once the quality checks have been completed your order is ready for International Shipping.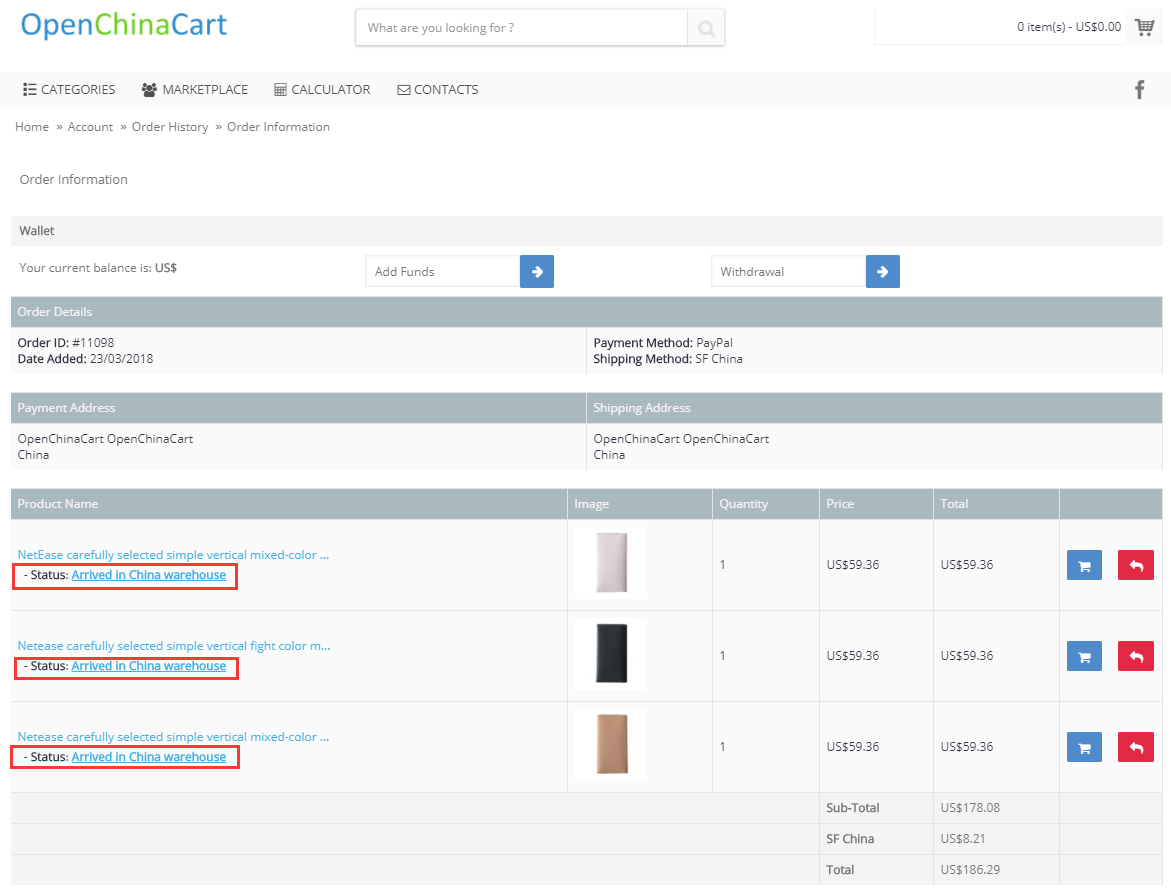 Note: The total processing procedure at the warehouse takes between 2-5 days to complete. Your order will ship out as soon as this step has been completed.
International Shipping
As soon as your order has finished going through the processing procedure at the warehouse, and quality checks are complete, your order will be ready to ship.Your product status will then change to "ready to ship".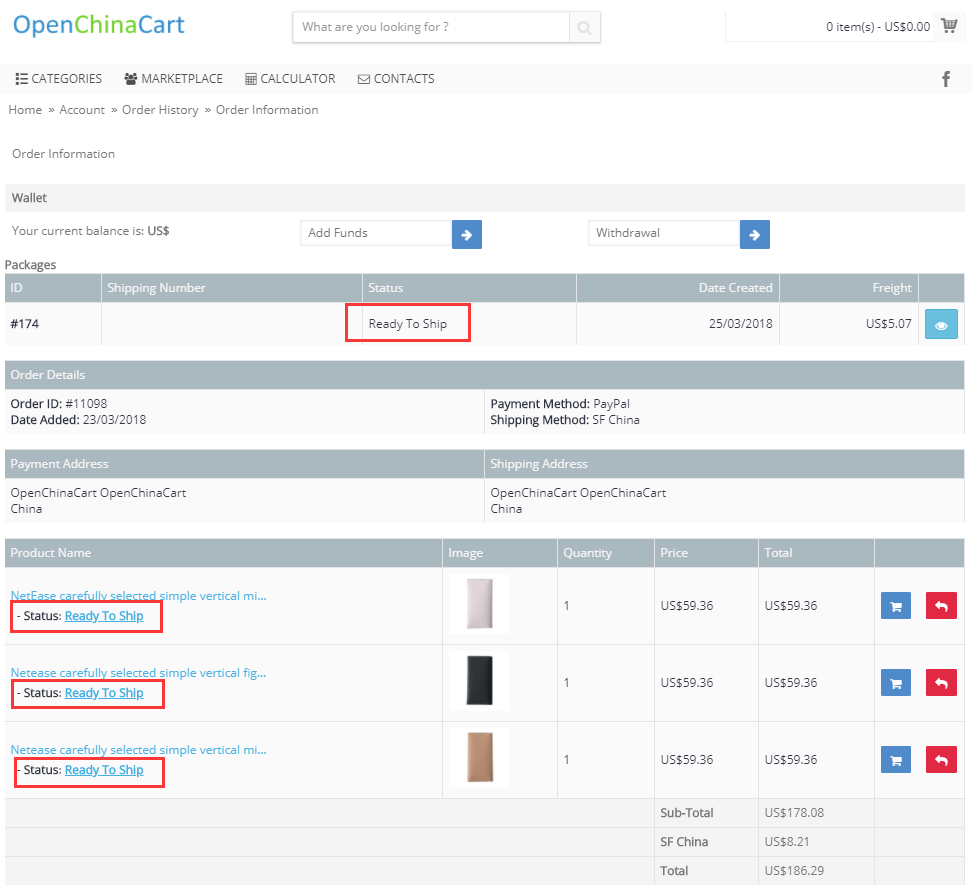 Your package will be shipped out based on the shipping method you chose at the time you placed your order. The carrier will come pick up the package and your order status changed to "Shipped".
You will also receive an E-mail notification saying that your order has shipped and it will give you an estimated delivery time based on the option you chose.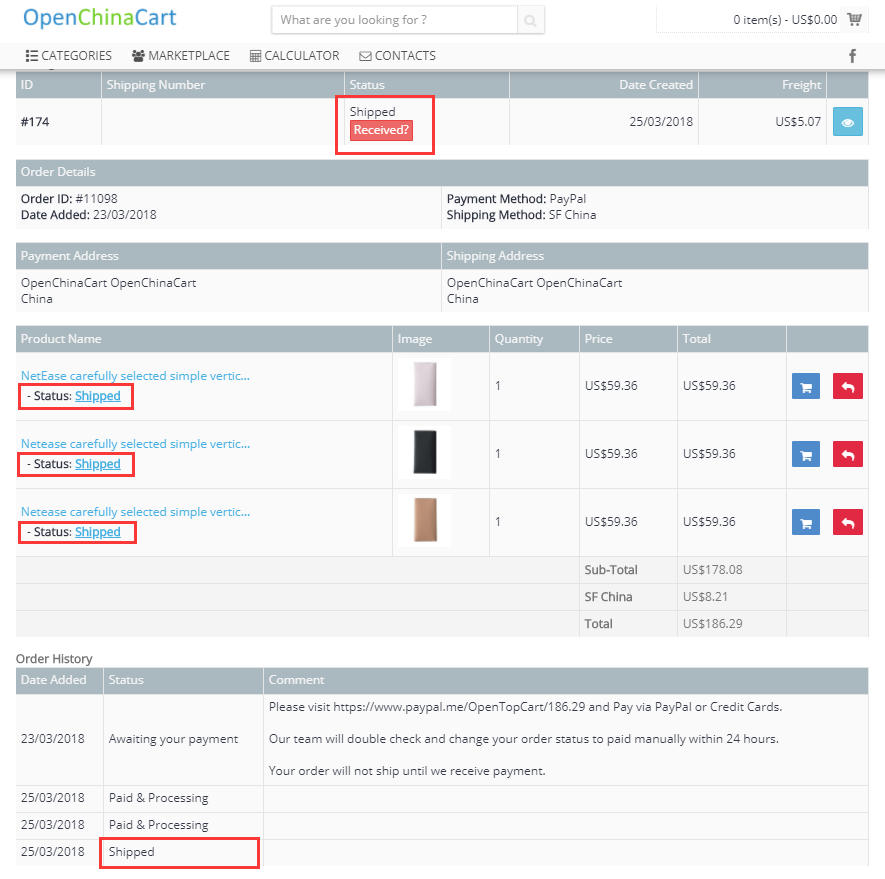 Additional Shipping Cost
On item page, you could see the estimated weight & estimated dimension, however, the shipping cost is based on the actual item weight or dimensional weight. If the actual product is heavier than the estimated weight,in this case, we will request to pay additional shipping cost.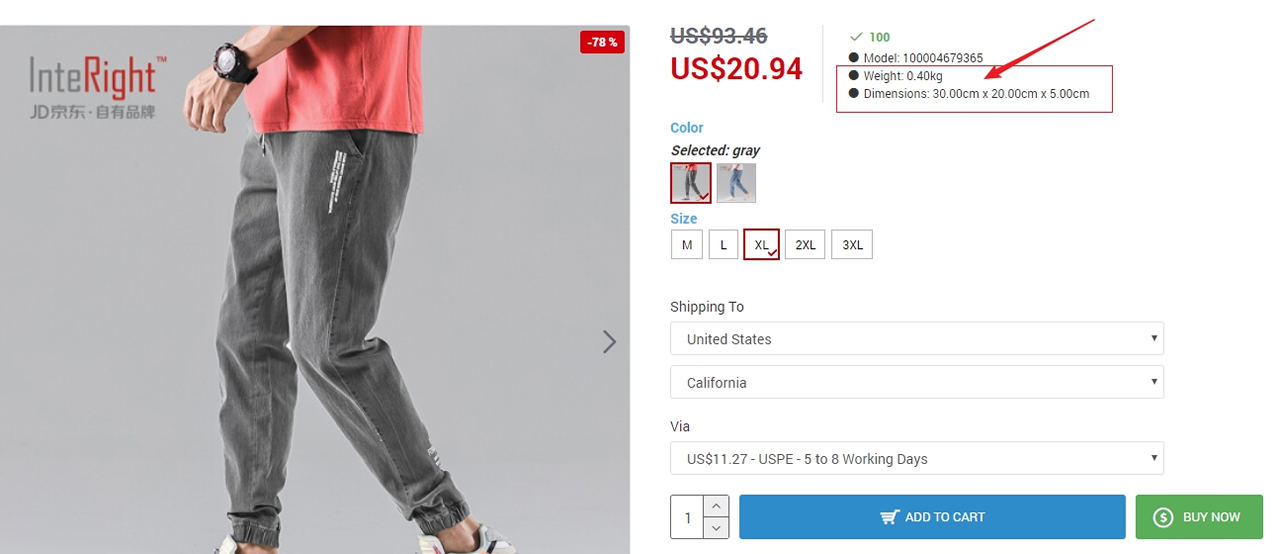 On check out page, you can choose different shipping method with different price & different delivery time. However, due to the shipping policy on different product to different country we might will need to use other shipping method than you choose.
For example, to ship health care pills to U.S. we only can ship it via EMS. If the shipping cost that you paid is not enough, in this case, we will request to pay additional shipping cost .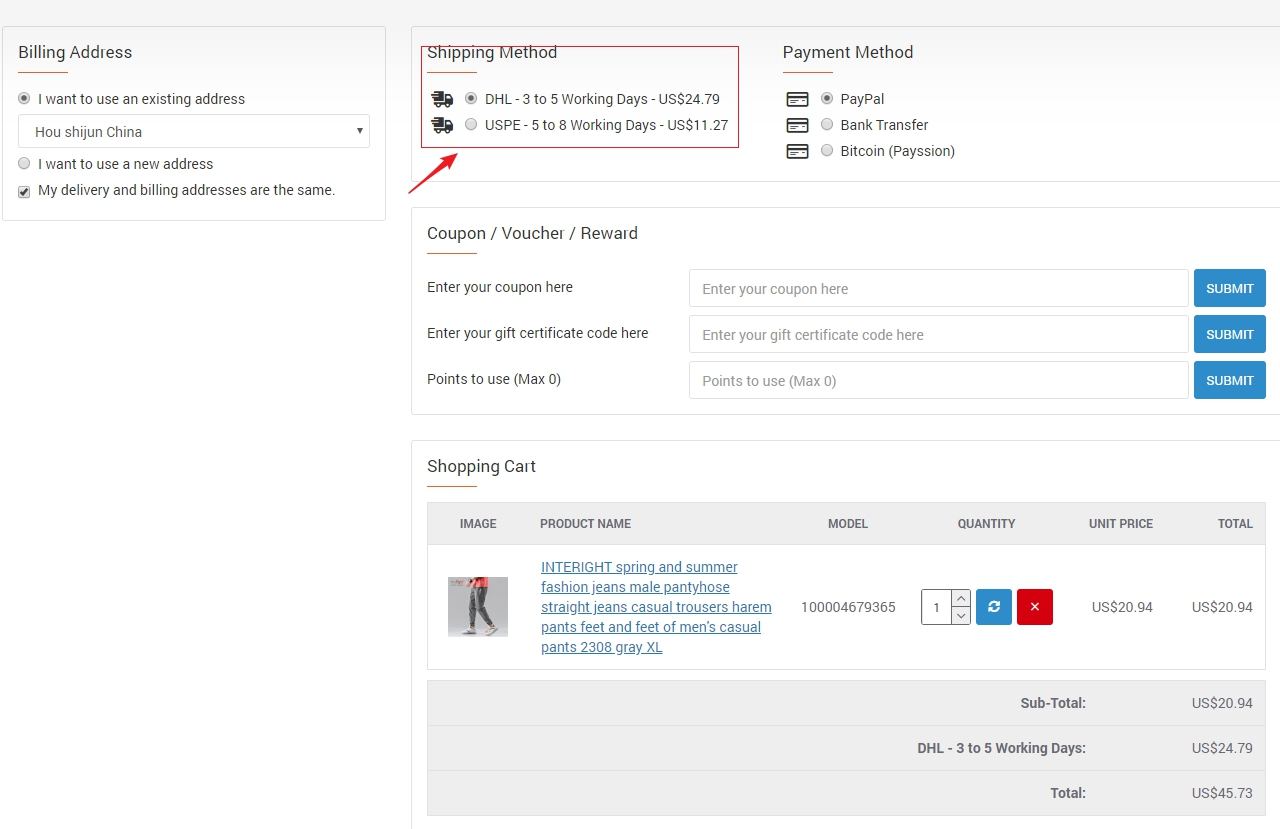 To pay above additional shipping cost we will send you an E-mail notification to request to pay via PayPal link. Alternative,if you think the final shipping cost is too much would like to cancel the order then we can also arrange the full refund of the order without any charge.
Track My Order
You can track, and view your shipping and delivery information at any point in time, as long as the order status is "Shipped". All you need to do is log into your account. You will be able to see a tracking number, who the carrier is, and the shipping address.
**Note: If you have ordered multiple items you may have separate tracking details for each item.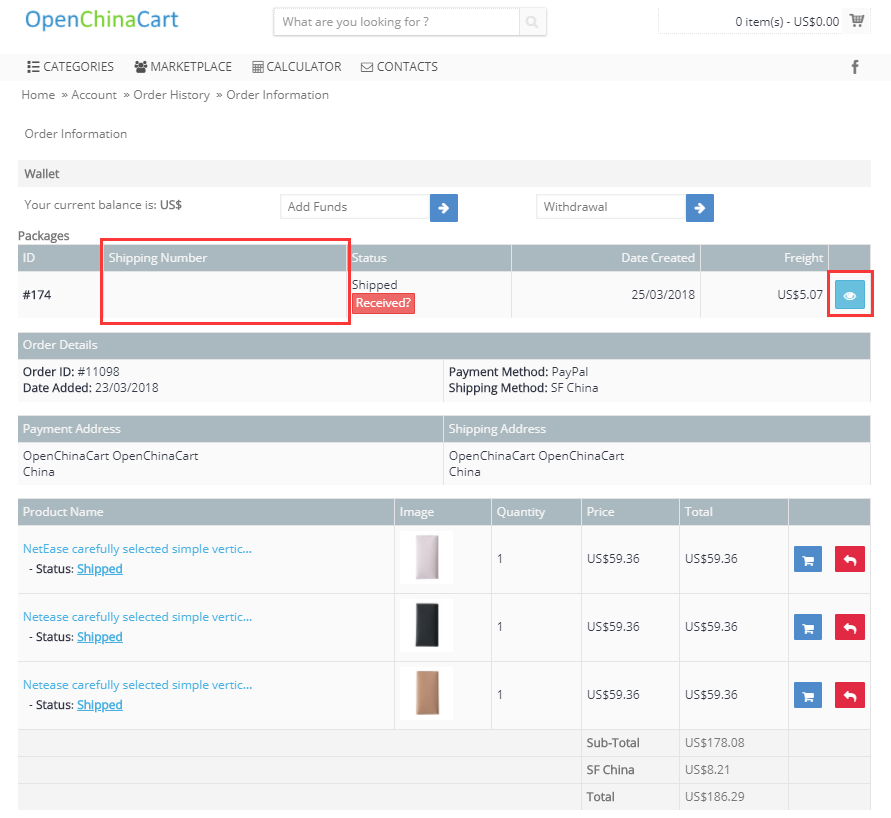 Receive the package
After you have received your package please don't forget to go into your OpenChinaCart account and click "received".
**Note: Most deliveries require a signature to ensure that the package has been delivered in good condition, and on time. When your order is delivered please inspect the item in front of the delivery person, before you sign.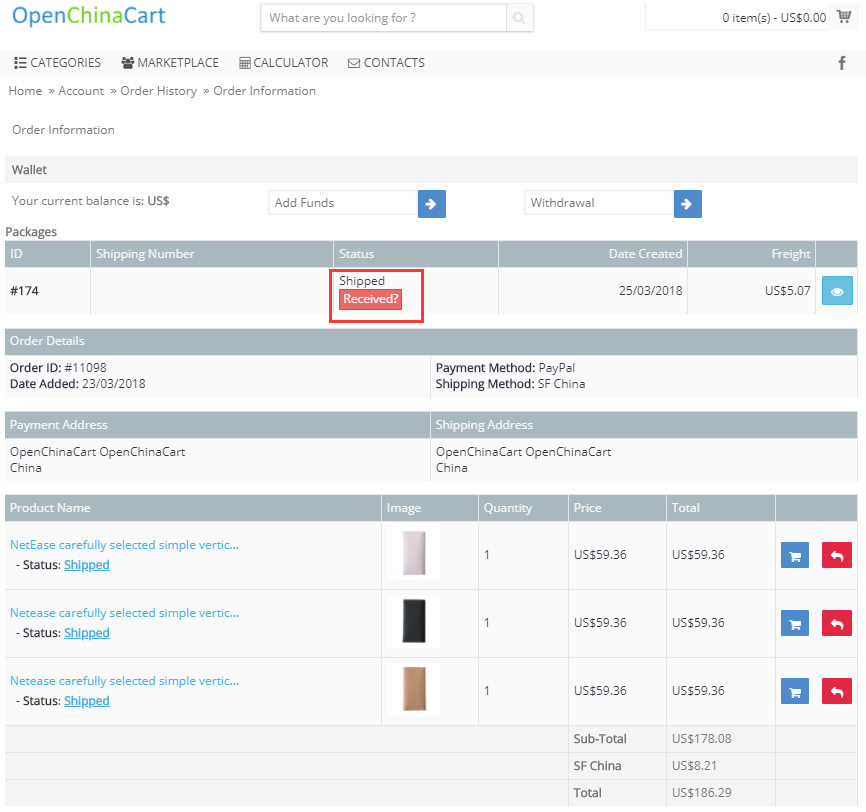 Write a Review
We encourage you to write a short review of the item(s) that you have received, as this will help other customers with similar needs.