Where do we deliver?
We deliver the package to world wide and you can select "Country" and "Region / State" in the list when you fill out your delivery address.
* Note: If you couldn't find your "Country" or "Region / State" in the list then please e-mail to [email protected]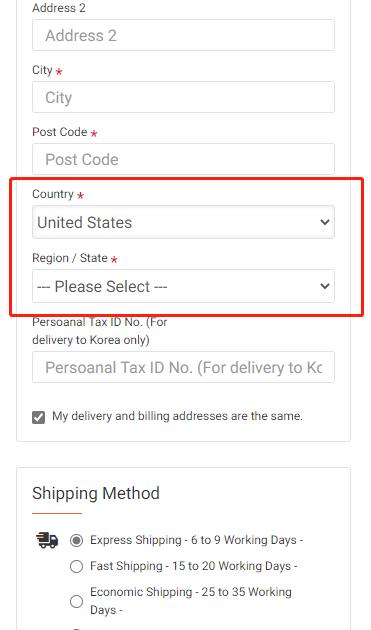 Shipping Method & Time
You can review your delivery method & time in your final quote.
For Express Shipping, the courier will be DHL/FedEx/TNT/UPS and etc. with air express service.
For Fast Shipping, the courier will be SF Express/EMS/logistic line and etc. with air shipping service
For Economic Service, the courier will be small parcel service or local delivery company and etc. with air/train/sea freight service.
Why does shipping & order need to pay later?
We deliver packages worldwide, however, different customs regulations, shipping restrictions and etc. will impact transportation. Therefore, we let our customer submit the order as the first step, afterward, we will review and make the final quotes to you. Learn more
Tips for reducing the shipping cost
1)Get rid of the original packing, for example, if you buy a pair of shoes, you could get rid of the shoebox which will save a lot for volumetric weight.
2)The shipping cost is normally charged by every 0.5KG. So if you buy a product that is only 0.1KG then you might consider buying 2-3 PCS per time which will not add more shipping cost for your order.
Volumetric Weight
Volumetric weight refers to the overall size of a parcel and is measured in volumetric kilograms. Volumetric weight can be calculated by multiplying the length, width, and height of a parcel (in cm) and dividing that figure by 5000 (some carriers use a divisor of 6000/7000 and etc).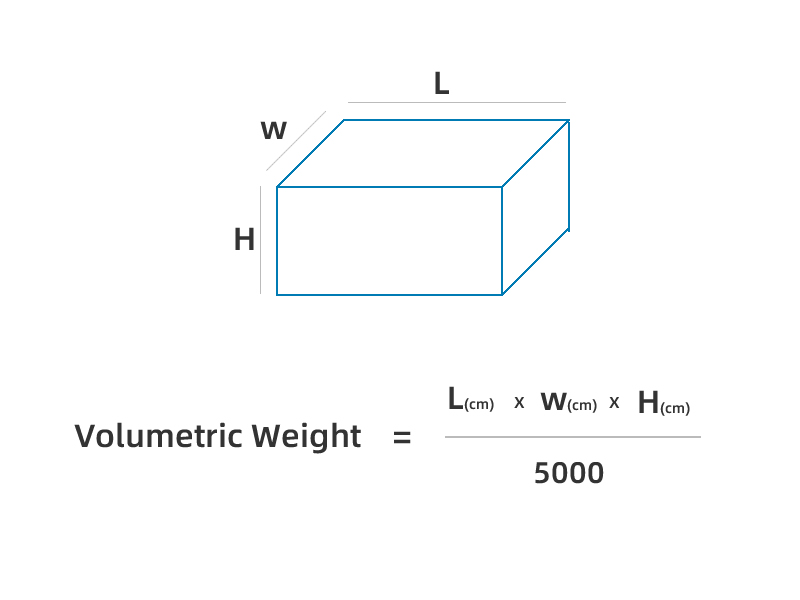 Prohibited Items (but not limited) for International Shipping,
Cigarette

Alcohol

Liquid

Knife/Scissor

Toy Gun

Seeds

Live Animals

Real Flowers
The following items (but not limited) might only could ship with specific logistic lines,
Cream

Cosmetics

Snacks

Medicine
Customs TAX & Duty
Not all product shipments charge tax and duty, it can varies depend on different factors. We always suggest you contact your local government agency in regard to tax & duty payable, as this remains with the buyer's responsibility.
Below are some tips that may help with your tax & duty payable.
1. If the declared value of the package is lower than your local tariff threshold in most cases the package will not be taxed, but false declaration is another matter.
2. The weight of the package is an important factor for the custom to determine the package is a civil or commercial parcel as they taxed differently. For a heavy parcel that might be a good idea to separate the parcel into a few small ones.
3. A large number of the same products in a parcel can be regarded as a commercial package. So please avoid using the same parcel to send multiple single products which are same or similar.
4. For customer have multiple parcels need to ship at the same destination try to send the parcel in different days to avoid they arrive at custom all at the same time.
Please note, all above information are for guidance only, and subject to your local government agency's assessment regarding tax and duty.